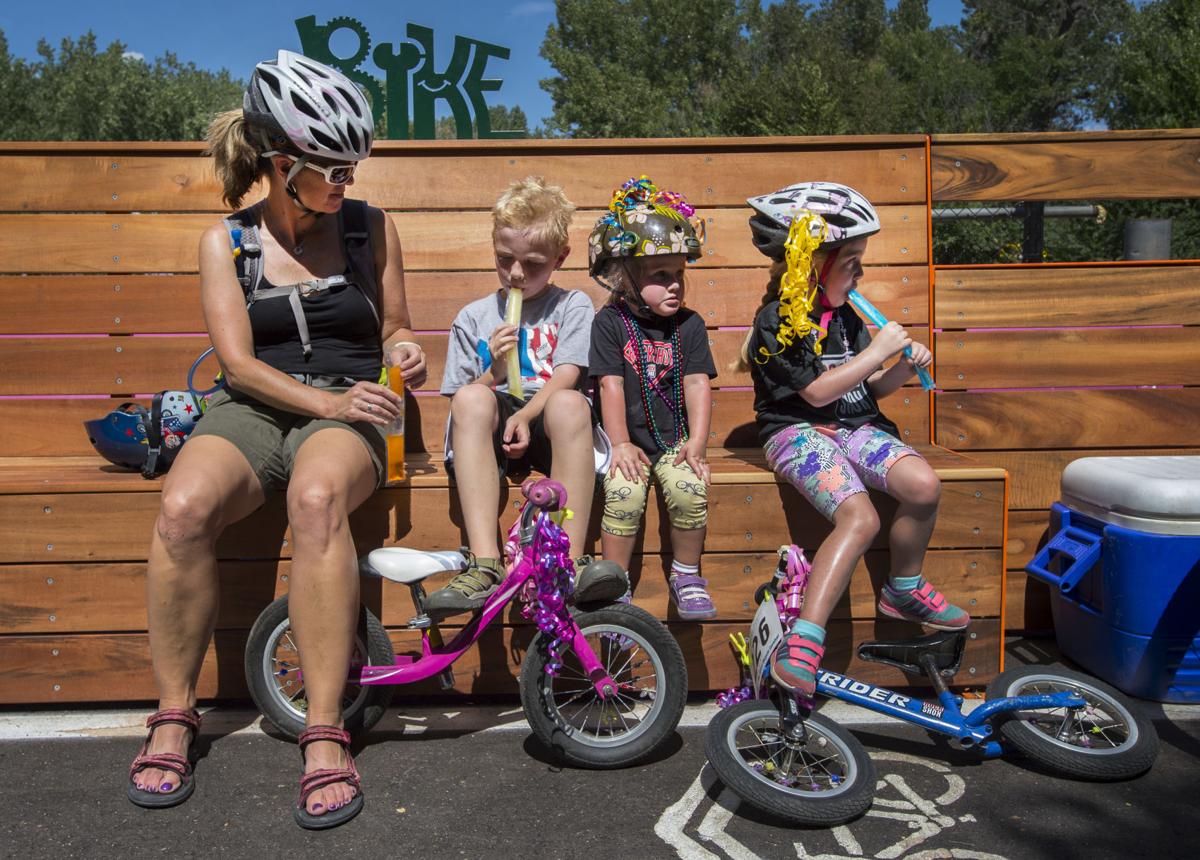 Have you  heard of the Popcycle Bridge? Yes, the spelling is a little strange (sounds just like popsicle, but spelled like"cycle," for a reason). It spans Monument Creek just to the north of Monument Valley park, and connects the east and west spans of the Greenway. It's also the turn-around point for the weekly Kids on Bikes Popsicle Ride (starts at 1 pm every Sunday at America the Beautiful Park) after, of course, the POPSICLES are handed out and consumed!
Originally, the renovation of the Popcycle Bridge was an initiative of Kids on Bikes, which then attracted a partnership of the City of Colorado Springs Parks and Recreation, Traffic Engineering, Public Works and Colorado Springs Utilities as well as Echo Architecture, GE Johnson, Springs Fabrication, GOCO, Common Ground Cycling and a private contribution in honor of Robert H. Ramsay. Together, these partners have transformed what was once an eyesore into an amenity for the community to enjoy. The chain-link fence is down, the broken down asphalt is paved, and beautiful wood benches with bike detailing await your sitting pleasure!


The asphalt paving has been painted with a 2/3 scale Roadway Garden set of lane markings that will be used for bicycle educational purposes. Kids on Bike will use it in their Sunday rides for kids to practice lane positioning and properly to signal, and the community can use it for teaching their children riding safety and to help them graduate from off-street facilities to the on-street bicycle infrastructure about town. The trail is closed to motor vehicle traffic, so it's a safe place for learning, playing and enjoying.
Here's a big bonus for trail riders–the City of Colorado Springs Streets Department paved and striped the connection from the bridge to the protected bike lane on Beacon Street, creating a safe way for people on bikes to get to the Greenway trail without having to go on street.  Big kudos to the City for taking the opportunity to add even more value to our bike trails!